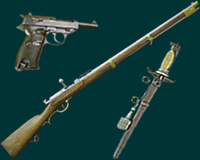 Welcome to Walter H Kanzler Guns & Militaria
Based in Key Largo, Florida, USA, Walter has been active in the Militaria and Gun Collecting community since the 1960's. He is a licensed firearms dealer and exporter with expertise in all eras and all the major wars and countries.
Walter specializes in German and Allied states from pre Napoleonic times through the 1880's. He also has knowledge of the major powers through World War I and II. His expertise covers guns, bayonets, swords, daggers, uniforms, helmets, badges, medals and documents. etc.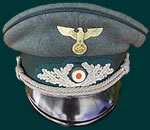 We continuously travel throughout the United States, Europe and beyond in search of new high quality items so please check our site regularly for new stock updates.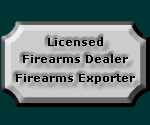 Please enjoy browsing through our web shop and do not hesitate to contact us for any further information in regards of our items for sale or items you are looking for. Also we are always interested in purchasing new items or complete collections.
We specifically stress that this website is for historical interest only
and has NO political agenda and/or views whatsoever.